Zulu Business (Talk the Business)
SACE CPD Points
Completion of this course carrries 15 SACE CPD points.
SACE is the South African Council for Educators and aims to enhance the status of the teaching profession through appropriate professional development.
Overview
This interactive online course will help you to develop your business vocabulary and work-related language skills. It is the essential tool for anyone needing to learn improve their language skills in a business context.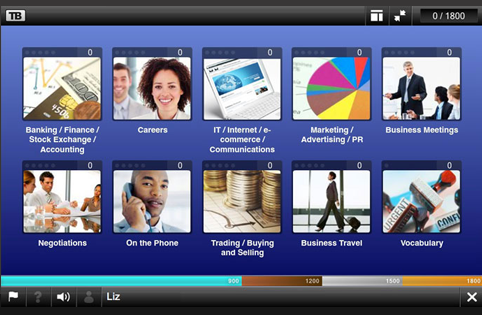 As you progress through the course you will quickly discover the appropriate phasing for work-based scenarios such as how to set up a meeting, make a business call or organise a contract.
Because learning is easiest to absorb when it is entertaining, the course uses games to engage both the logical and creative sides of your brain.
Combining words in visual and audio form to make context, it improves your memory and will help you to remember key words and phrases.
The goals are achievable, broken down into a series of rewarding challenges. As you play interactive games, you're fed new words and pictures to reinforce your memory and then test your knowledge. The comprehension quiz prompts you to react to real life situations and a challenging recording quiz tests your knowledge and pronunciation.
You'll hear your new language constantly and, using the recording games, you can start speaking right away, and compare your voice to a native speaker.
Features
The business* course is specifically designed with an "open" format, allowing you to approach topics in any order. With this course you can: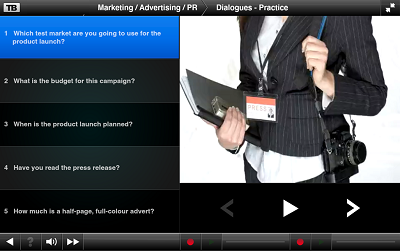 Listen to male and female native speakers

Repeat each word or phrase as many times as you need

Develop a general business vocabulary

Use specialist phrases

Discuss business meetings and arrange business travel

Take part in advanced discussion of exchange rates, product guarantees and marketing budgets

Talk about your career

Learn from any of over 70 native languages. If English is not your first language, you can change the course instructions to your preferred language.
* This course is part of a series which will help you to hone your skills in your chosen language. The other "levels", which are available separately, are Talk Now (beginner) which gives you an introduction to basic vocabulary and phrases; Talk More (beginner plus) where you build on what you have learnt and bring you closer to real conversation; Talk The Talk (intermediate): uses video quizzes will help improve your memory of key phrases.
Certificate
A learndirect certificate will be emailed to you on successful completion of this course.